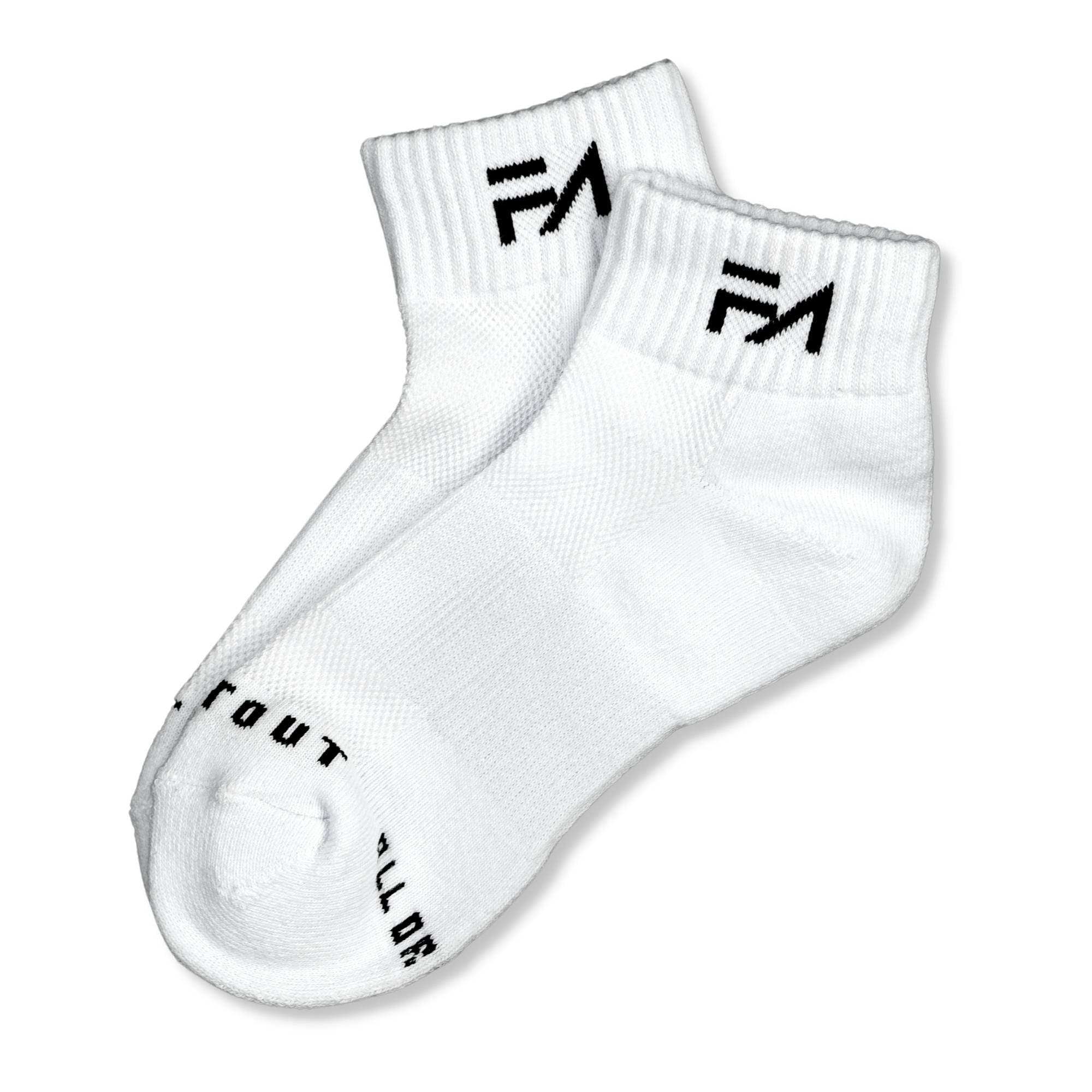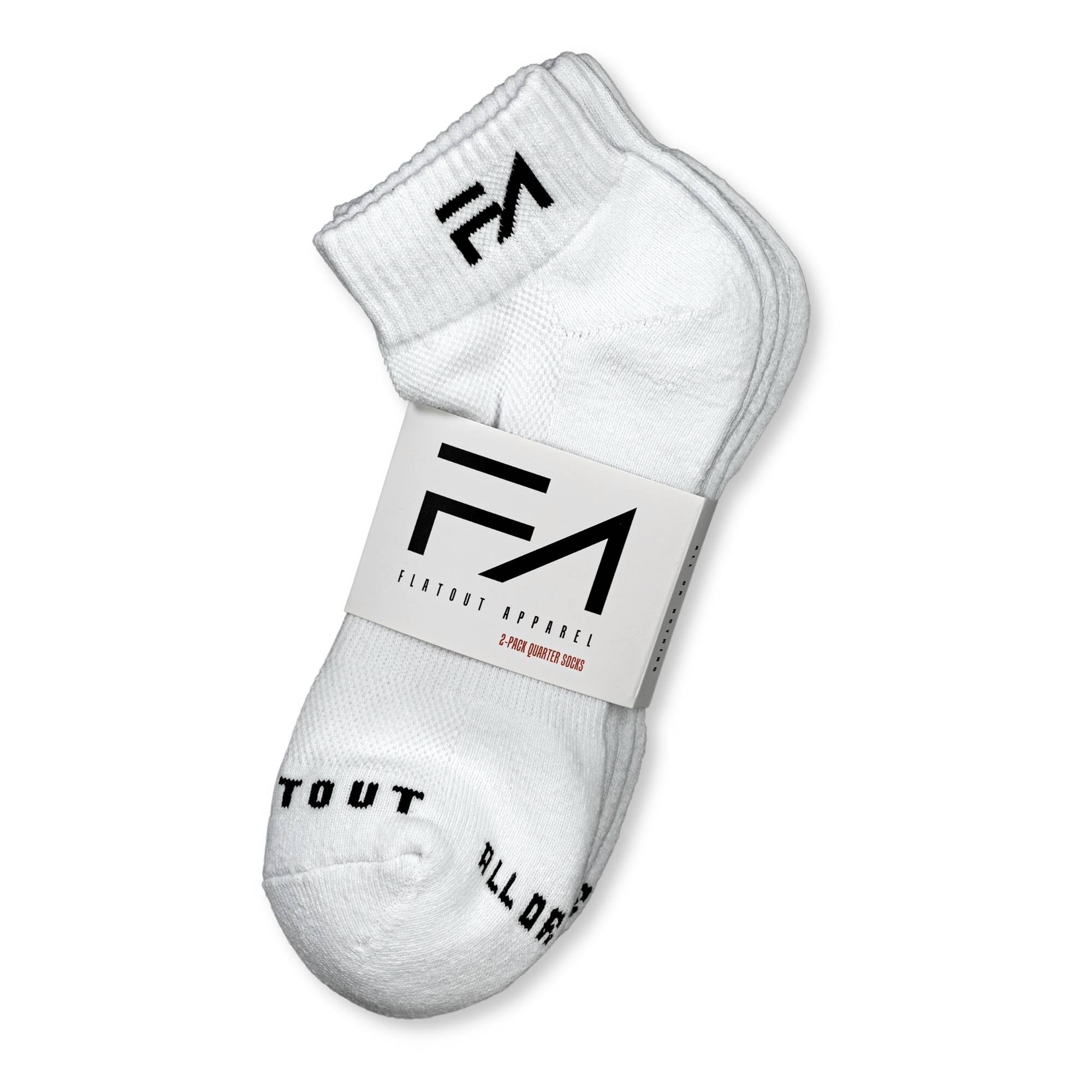 FA Quarter Socks (2-Pack)
Sale price
$20.00 CAD
Regular price
$20.00
Great Socks
Good fit and cushion - would love more colors and also an no show option! will be buying more for sure - great value product
Fit finish and feel are fantastic.
Great socks so I ordered a few more pairs.
Positives:
Size is good. Very soft and comfy
Improvements:
Could you please flip around the "all or nothing" on the bottoms!? They're upside down and backwards to those looking at the bottoms when you have your feet up or legs crossed. We want to ensure EVERYONE can see the branding.
Socks Fit Like Heaven
These socks are like clouds. Soft, comfortable. Probably my new go-to when I go flat out. I love that the FA is shown and not hidden. If you haven't tried these socks, what's you excuse. Go get some.
Finally Flatout socks!!
If you're a Puma love, these will be your new go-to! Soft, comfortable, breathable. All the good things socks should be!
Positives:
The fit and fabric. So comfy
Improvements:
Dark colours please
Puma socks meet your competition
I'm pretty high maintenance when it comes to socks. When I find something I like, I'll buy 10 pairs and wear them until they're garbage. These are definitely going to be my next go to sock. They're so comfortable and soft. Light weight. The only down side is how fast I get white things dirty lol.
7mens shoe wearing the 4-8 size sock